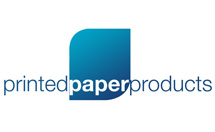 freephone: 0800 616244
freefax: 0800 716563

You are currently on:
/
/
/
Classic Textured White Inkjet Compliment Slips
Product Description
Classic creamy white textured 210gsm paper specially designed for your colour inkjet printer to give you spectacular results. 3 Compliment Slips per A4 sheet microperforated for easy separation. 20 sheets per pack (60 compliment slips)
My Basket
You have no items in your shopping basket.
Compare Products
You have no items to compare.