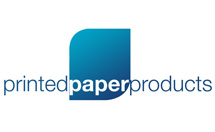 freephone: 0800 616244
freefax: 0800 716563

You are currently on:
Terms & Conditions:
These are our terms & conditions for Printed Paper Products which we recommend that you read. These terms may vary from time to time without prior notification.
1. Orders
All orders are placed via our Secure Online Ordering Facility ensuring that your personal details are safe. Orders submitted via the website will be confirmed to you by email although we may call you if there should be any problem with stock availability, payment, processing or delivery. Products placed in your basket are not reserved until your order is placed.
2. Payment and Prices
The prices advertised on this site are for Internet orders. Prices on some items may differ from those listed in Printed Paper Products catalogues. Payment in UK pounds sterling will be required at the time of ordering with Printed Paper Products.co.uk. We accept MasterCard and Visa credit cards plus American Express, Maestro, Electron, Solo, JCB, Delta and Visa affiliated debit cards on this site. All prices are subject to VAT and exclude shipping and handling cost and this will be clearly shown before the final stage of ordering. All transactions on this site are processed on a secure server using the latest security methods.
3. Pay Methods
Credit Card
The safest and easiest method of payment is by credit card. Simply enter the card number, expiry date and issue number if required. As soon as authorisation is accepted your goods will be dispatched. Please don't forget to give a delivery address if this differs from the invoice address.
Cheque
Printed Paper Products Ltd accept payments made by cheque, please note that your order will only be shipped after receipt of your cheque. Please make all cheques payable to 'Printed Paper Products Ltd' and send to:
Internet Dept
Printed Paper Products Ltd
Unit 15, Waterfield Way,
Sketchley Meadows Industrial Estate,
Hinckley, Leicestershire
LE10 3ER
Please write your postcode and order number on the back of the cheque and include a copy of your email order confirmation with your cheque.
Account
If you are a government funded body or Local Authority or currently have an official credit account with us, you can pay by this method. To take advantage of this feature, please ring 01455 622440 and speak to one of our customer service representatives who will be more than happy to assess your credit account terms.
4. Secure Online Ordering Facility
Our Secure Online Ordering Facility is secured by QuickSSL from GeoTrust, utilizing 128-bit SSL certificates thereby offering the highest level of encryption and security possible. This means you can rest assured that your personal information is safe and secure at all times. You can view our GeoTrust site verification by clicking on the GeoTrust logo below.
5. Delivery - Postage & Packaging.
DPD UK
2/3 day
Next day
Orders over £99
UK mainland
£5.95
£6.95
£0.00
Northern Ireland
£12.00
n/a
£6.95
DPD International
3-10 days
dependent on area
 
 
zone 5
Southern Ireland
£20.00
 
 
zone 4
Channel Islands
£15.00
 
 
zone 6
Belgium, Luxembourg & Netherlands
£20.00
 
 
zone7
Corsica
£30.00
 
 
zone 7
Denmark, France, Germany & Monaco
£20.00
 
 
zone8
Azores, Balearic Islands, Menorca & Madeira
£50.00
 
 
zone8
Greece, Portugal, Sardinia & Sicily
£30.00
 
 
zone8
Italy & Spain
£30.00
 
 
zone 9
Andorra
£75.00
 
 
zone 9
Austria & Vatican City State
£30.00
 
 
zone 9
Czech Republic, Estonia, Finland, Hungary, Latvia, Lithuania, Poland, Slovakia, Slovenia & Sweden
£35.00
 
 
zone 9
Gibraltar, Liechtenstein, Malta, Norway, San Marino & Switzerland
£40.00
 
 
zone 9
Turkey
£65.00
 
 
If you are ordering within the UK, your parcel will be sent to you by DPD couriers. Just place your order by 1pm on any week day and your order will arrive by close of business the next working day for a cost of £6.95 or you can choose the 2/3 day delivery for £5.95 or £15.00 to the Channel Islands. Deliveries are not made on Saturdays or Sundays
Orders to the Channel Islands will be sent via ParcelForce for a charge of £15.00.
Orders within Europe will be charged at a flat rate of £20.00 for a 3-5 working day delivery by UPS Worldwide. Please email our Customer Service Team at sales@printedpp.co.uk and ask for your specific delivery times.
Any bulk orders where the weight of the parcel is more than 25kgs will require the carriage charge to be costed separately and the normal carriage options will no longer apply. A member of our team will contact you with a quote.
If the delivery cannot be met or is delayed by Printed Paper Products due to stock levels our Customer Service Team will contact you to discuss this and an alternative offered where appropriate. If you wish to cancel the order you may do so and obtain a full refund of monies paid for the cancelled items.
Where the delivery is either, late, lost or damaged, after leaving our premises we will arrange for replacement or return whichever is applicable.
Risk passes on delivery. Title to products passes to Customer when full payment is made.
All deliveries are sent by courier and will require a signature. We require a full delivery address and not PO Box numbers. Items cannot be sent through the post. We aim to dispatch orders up to 3.00 pm (Monday to Friday, except bank holidays).
While Printed Paper Products shall make every effort to effect fast delivery of high quality goods we shall not be held liable for lost profits, loss of business or other consequential, special, indirect or punitive damages, even if advised of the possibility of such damages, or for any claim by any third party.
6. Returns & Refunds – 30 Day Money Back Guarantee.
Our NO QUIBBLE GUARANTEE, in addition to your statutory rights, ensures that if within 30 days of receiving your parcel (the cooling off period), you wish to cancel your order, and provided they are returned in their original packaging, unused, we will arrange an immediate replacement or refund (excludes software - see Miscellaneous below). The goods should be returned within seven days of notification of cancellation and all refunds will be made within 30 days of this date. The refund will be for the amount of the goods plus VAT (where applicable) and not the carriage, except in cases where the goods are faulty.
Returned goods can be sent to Unit 15, Waterfield Way, Sketchley Meadows Industrial Estate, Hinckley, Leicestershire LE10 3ER
We reserve the right NOT to accept any returned goods without a Returns/Collections number. This must be obtained by calling our Customer Services Department on 01455 622440. Damaged or incorrect goods must be notified on receipt and arrangements made concerning their return or replacement to our Customer Services Department.
All claims, whether regarding products or shipping, should be resolved by contacting Printed Paper Products (by emailing sales@printedpp.co.uk, or phone 01455 622440 or fax 01455 622427). Name and order/account number are requested in all communications.
7. Comments & Complaints.
If you are not happy with either our products or service please email our Customer Services Team with the problem at sales@printedpp.co.uk or alternatively call our Team, on telephone number 01455 622 440 (calls charged at national rate) who will take your details and investigate the issue.
Customer Services are available Monday - Friday 9:00am - 5:30pm (except Bank Holidays and Christmas Time Closure). In order for the complaint to be processed as quickly as possible please provide full details including your name, address and contact telephone number where we can reach you during working hours.
Upon receipt of your complaint or enquiry we will endeavour to respond within 5 working days from your initial enquiry (with the exception of our Christmas time closure). You will be regularly updated with the progress until the dispute has been finalised according to timescales discussed between ourselves and you, the customer.
All complaints will be handled in a fair and confidential manner.
Printed Paper Products wishes to provide the best customer service, therefore comments and feedback are always welcome to assist us in improving and monitoring our current service. For feedback and comments please email us at sales@printedpp.co.uk.
8. Copyright
The information contained in this Site including all images, illustrations, designs, photographs, video clips, writings and other materials that appear herein are copyrights, trademarks, trade dress or other intellectual property owned, controlled, or licensed (all of which, collectively, are herein referred to as the "Material") by Printed Paper Products Ltd., it's parent company, subsidiaries and affiliates or are the property of their respective owners. The name Printed Paper Products and the Printed Paper Products logo are registered trademarks of Printed Paper Products Ltd.
Permission is granted to display, copy, distribute, download, and print in hard copy portions of this Site for the purposes of:
(1) placing an order with Printed Paper Products Ltd
(2) using this Site as a shopping resource, provided you do not modify the Site and that you retain all copyright and other proprietary notices contained in the Material.
Except in connection with shopping or placing an order, none of the Material may be downloaded, copied, sold, reproduced, republished, uploaded, posted, transmitted, distributed and / or otherwise dealt in or with, without the prior written permission of Printed Paper Products Ltd or the applicable copyright owner
9. Disclaimers.
DISCLAIMER OF WARRANTY
Printed Paper Products IS PROVIDING THIS SITE AND ITS CONTENTS ON AN "AS SEEN" BASIS AND MAKES NO REPRESENTATIONS OR WARRANTIES OF ANY KIND, EITHER EXPRESS OR IMPLIED, INCLUDING, WITHOUT LIMITATION, WARRANTIES OR CONDITIONS OF TITLE OR IMPLIED WARRANTIES OF MERCHANTABILITY OR FITNESS FOR A PARTICULAR PURPOSE, AND NON-INFRINGEMENT. ALTHOUGH Printed Paper Products BELIEVES THE CONTENT TO BE ACCURATE, COMPLETE, AND CURRENT, Printed Paper Products DOES NOT REPRESENT OR WARRANT THAT THE INFORMATION ACCESSIBLE ON THIS SITE IS ACCURATE, COMPLETE, OR CURRENT.
Price and availability information is subject to change without notice.
DISCLAIMER OF LIABILITY
IN NO EVENT SHALL Printed Paper Products BE LIABLE FOR SPECIAL, INDIRECT, EXEMPLARY, OR CONSEQUENTIAL DAMAGES OR ANY DAMAGES WHATSOEVER, INCLUDING BUT NOT LIMITED TO, LOSS OF USE, DATA, OR PROFITS, WITHOUT REGARD TO THE FORM OF ANY ACTION, INCLUDING BUT NOT LIMITED TO CONTRACT, NEGLIGENCE, OR OTHER TORTIOUS ACTIONS, ALL ARISING OUT OF OR IN CONNECTION WITH THE USE, COPYING, OR DISPLAY OF THE CONTENTS OF THIS SITE.
In an effort to provide our customers with the most current information, Printed Paper Products will, from time to time, make changes in the Contents and in the products or services described on this Site.
10. Privacy Policy.
Policy - The Printed Paper Products Privacy Policy protects the privacy and personal data of individuals and companies and is an important aspect of the way we organise and implement our activities both on-line and off-line. This policy covers all Printed Paper Products web sites only and not other web sites linked to our site.
Contact - For all matters relating to your privacy rights please contact our Customer Services Team.
Information collected - We collect the personal data that you volunteer on forms which you submit to us (including, but not limited to, registration, order, survey, and competition forms), and in emails which you send to us.
Who collects this information - All data is collected by Printed Paper Products and held on our secure databases in our offices here in Hinckley and at Heart Internet in Nottingham, where our Web site is hosted.
How is this information collected - All data is collected through the ordering/registration/Catalogue Request processes on our web site and through emails and telephone calls to our Customer Services Team. All information is collected lawfully and in accordance with the Data Protection Act 1998.
Why is this information collected - the personal data collected (as described above) is used to allow us to develop our sites in a way that will enhance the online experience of the greatest number of users. The data allows us to generate statistics and valuable marketing data on the type of customers using our site. This data enables us to offer an efficient and professional service to our customers and to enable us to offer them the best possible prices and promotions.
Marketing Policy - this information is used to keep our customers informed of future product launches and offers via our Newsletters and Promotional material.
If you would like to subscribe to receive these promotional materials please email us at ...... sales@printedpp.co.uk
If you do not wish to receive any of these promotional materials please email us at ...... sales@printedpp.co.uk
11.Miscellaneous
SOFTWARE
We cannot exchange/refund Software that has been opened, unless it is found to be faulty. Please read instructions carefully before breaking seal.
DATA PROTECTION ACT 1998
All data provided by customers and held by Printed Paper Products Ltd conforms to the provisions of the Data Protection Act 1984. Printed Paper Products Ltd will occasionally work with carefully selected partners to inform customers of products and services that Printed Paper Products Ltd believe will be of interest to customers. Customers can request not to receive any such information by indicating this preference by emailing our Customer Services Team at sales@printedpp.co.uk.